/?php chapterone_mikado_get_module_template_part( 'templates/parts/post-info/author', 'blog', '', $part_params ); ?> /?php chapterone_mikado_get_module_template_part( 'templates/parts/post-info/date', 'blog', '', $part_params ); ?>
New York Times Bestsellers 2021, At BookGuru
If you like keeping up with the latest in children's fiction for your young reader, then you are at the right place. At BookGuru, we pick the best, most popular and the latest books for children from around the globe.
Following are some new additions to our library that have also featured on the New York Times bestsellers list for 2021 –
The One and Only Bob by Katherine Applegate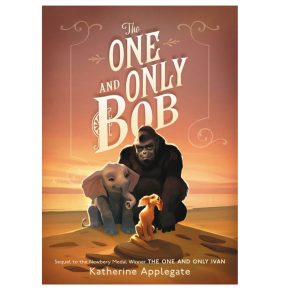 For those of you who have read The One and Only Ivan, it would be great news to know that Bob has now got his own story. Bob has now been adopted by Julia. One day Bob sets out on a dangerous journey to look for his long lost sister. His friends Ivan and Ruby also join him. And as danger approaches in the form of a hurricane, Bob needs to find the courage and strength unlike ever before. This is a heart-warming story that explores many themes like friendship, family, forgiveness, hope and trust.
Reading Level: 3.9 (Grade 3, Month 9) | Word Count: 28345 | Page Count: 340
Becoming Muhammad Ali by James Patterson & Kwame Alexander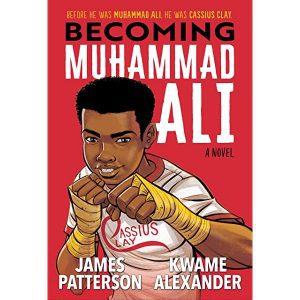 It is a delightful story about Muhammad Ali's childhood. Before he became the legendary boxing icon, he had his share of struggles growing up as an African American. The narrative of the story is in two voices, one of his best friend Lucky and the other of Cassius's own experiences. Lucky's observations give context to Cassius's poetry creating a multi-dimensional view of the early life and influences of a sporting legend.
Reading Level: 5.4 (Grade 5, Month 4) | Word Count: 22365 | Page Count: 320
Rowley Jefferson's Awesome Friendly Adventure by Jeff Kinney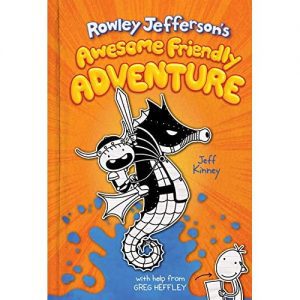 Author Jeff Kinney does an entirely new twist on the Wimpy Kid World. Join Roland and his best friend, Garg the Barbarian, as they leave the safety of their village and embark on a quest to save Roland's mom from the White Warlock. Will the two heroes survive this daring adventure?
Reading Level: 5.7 (Grade 5, Month 7) | Word Count: 14141 | Page Count: 217
Wings of Fire Series by Tui T. Sutherland
Wings of Fire is a thrilling new series about seven dragon tribes that have been endlessly at war for generations. A secret movement called Talons of Peace is determined to bring an end to the fighting with the help of a prophecy. Five dragonets are identified to fulfil the prophecy. But when they refuse, the dragon world threatens to spiral into greater chaos.
Reading Level: 5.0 (Grade 5) to 5.6 (Grade 5, Month 6)
The Ickabog by J. K. Rowling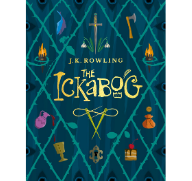 The Ickabog is a fascinating new fairy-tale written by J. K. Rowling. It is also the first children's book that she has written since completing the Harry Potter series. It is a warm, fast-paced and funny story of a fearsome monster, a thrilling adventure and of hope against all odds. When the myth of the Ickabog takes on a life of its own, casting a shadow over the kingdom, two children – best friends Bert and Daisy – embark on a great adventure to untangle the truth and find out where the real monster lies.
Reading Level: 6.8 (Grade 6, Month 8) | Word Count: 60867 | Page Count: 304
We hope you agree that these are fantastic books to have your little one reading.
Our young readers can pick from these or choose from thousands of outstanding fiction and nonfiction books including award-winning books from celebrated, international authors. And we will deliver them all to your doorstep!