/?php chapterone_mikado_get_module_template_part( 'templates/parts/post-info/author', 'blog', '', $part_params ); ?> /?php chapterone_mikado_get_module_template_part( 'templates/parts/post-info/date', 'blog', '', $part_params ); ?>
7 Books That Celebrate Sibling Bonds
"Siblings: children of the same parents, each of whom is perfectly normal until they get together." – Sam Levenson
How do you think kids are likely to describe their siblings? In all probability, the list of adjectives would look something like this – best friend, worst fiend, secret-keeper, suspiciously secretive, kind, kind of crazy, downright insane, insanely annoying. As they express their feelings, kids are likely to swing between great love and extreme frustration for their siblings.
That's how sibling relationships are – intense, ever-evolving and lasting a lifetime.
Listed below are some fun books that acknowledge, explore and celebrate the many facets of this special bond. Written with a lot of heart, these books are sure to bring on the laughs and some sibling cuddles as kids read along.
1. Jack and Jill and Big Dog Bill
One snowy winter day, Jack and Jill go sledging with their big dog Bill. But things don't go as planned once Bill spots a rabbit. A fun story with alliterations and rhymes that is perfect for young readers.
Reading Level: 1 (Grade 1) | Word Count: 173 | Page Count: 31
2. Sharing Time Troubles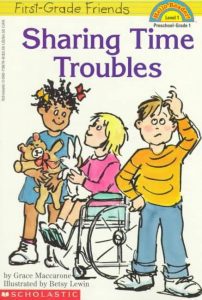 Sam can't find anything that's good enough to take to school for show and tell. And then his troublesome little brother appears on the scene. What happens next is certainly unexpected. The simple illustrations add to the appeal of this book.
Reading Level: 1.1 (Grade 1, Month 1) | Word Count: 160 | Page Count: 29
3. Little Monster Did It!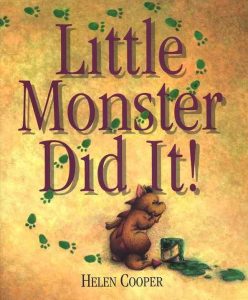 An amusing story about how things start to go wrong when a new baby arrives at Amy's house. Little Monster, Amy's imaginary friend, loves her but not the baby. The mischievous monster starts to wreak havoc all over the house and Amy gets the blame.
Reading Level: 2.2 (Grade 2, Month 2) | Word Count: 539 | Page Count: 32
4. I Can Do Anything That's Everything All on My Own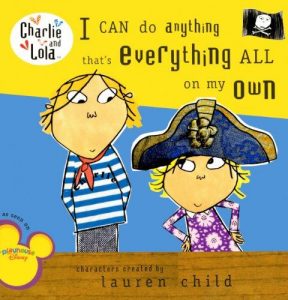 Lola is a quirky 5 years old girl with a very active imagination. She describes her older brother Charlie as 'small and very funny'. The utterly lovable siblings from the hugely popular Charlie and Lola series deal with a whole new set of challenges when Lola decides that she wants to do everything herself.
Reading Level: 2.2 (Grade 2, Month 2) | Word Count: 424 | Page Count: 24
6. My Brother's Famous Bottom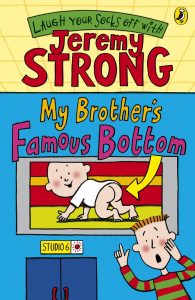 Award winning Jeremy Strong has written many wacky books for kids. My Brother's Famous Bottom is no different. Nicholas's dad has a plan to make some quick money. Nappies! Some disposable-nappy people are looking for a beautiful baby bottom for their new advert – and all Nicholas's baby brother has to do is pass the audition. What could possibly go wrong?
Reading Level: 3.9 (Grade 3, Month 9) | Word Count: 8910 | Page Count: 86
7. The Tapper Twins Go To War (With Each Other)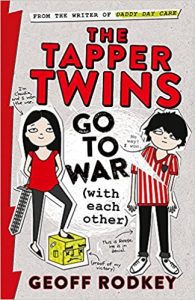 The Tapper Twins series are a hilariously authentic account of what life in middle school can be like. Twelve year old twins Claudia and Reese are as different as chalk and cheese, except in their determination to top each other in a continuously escalating prank war. At some point though, the twins have to decide if their efforts are worth the price.
Reading Level: 5.4 (Grade 5, Month 4) | Word Count: 26611 | Page Count: 219
We hope you agree that these are splendid books to have your little one reading this month.
Our young readers can pick these or choose from thousands of outstanding fiction and nonfiction books including award winning books from celebrated, international authors. And we will deliver them all to your doorstep!