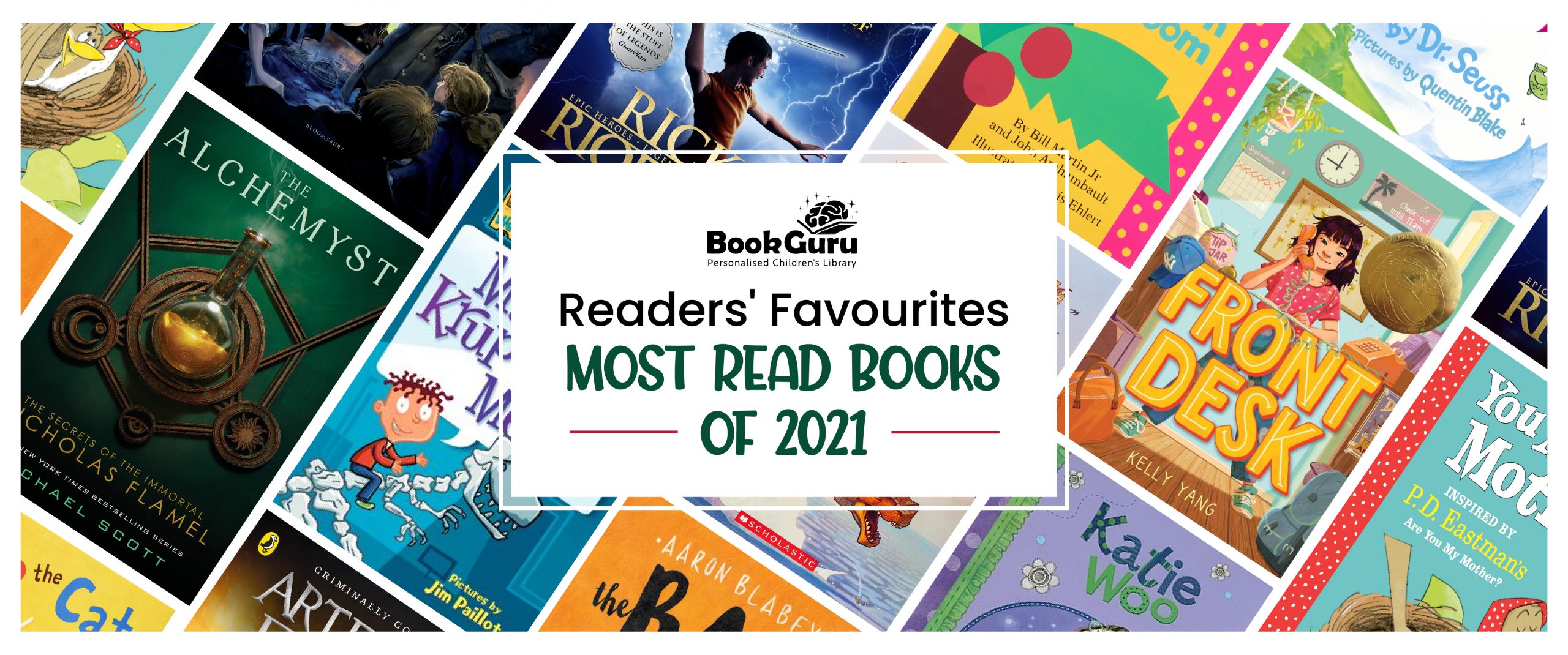 /?php chapterone_mikado_get_module_template_part( 'templates/parts/post-info/author', 'blog', '', $part_params ); ?> /?php chapterone_mikado_get_module_template_part( 'templates/parts/post-info/date', 'blog', '', $part_params ); ?>
Readers' Favourites – Most Read Books of 2021
'Happiness is…re-reading your favourite books!'
We are sure that's how children would describe their favourite books!
Are you on the look out for your young reader's next potential favourite book? Then we have you covered!
We have listed below, THE MOST READ books by our readers in the last year. Our book lists have a little bit of everything for everyone – friendships, fantasy, slice of life, fitting in, survival, magic, adventure, sci-fi, dreams, possibilities and of course classics.
As we have all learnt the hard way, kids are more likely to pick books suggested by other kids over those by a grown up. So dive right in. We have even sorted the lists by grade for easy reference.
Tiny Tots
So many books read, so many worlds explored between the many pages of those books by our Tiny Tots. And of them all, these are the ten that they most loved.
Grades KG and 1
Next up are the top ten favourites from our readers in KG and grade 1. Has your little one read any of these or loves some of these?
Grades 2 and 3
What a fantastic year it has been for our 2nd and 3rd graders! We loved their enthusiasm in reading a diverse selection of books. And we have shortlisted their 10 favorites.
Grades 4 and 5
We are sure that you are now looking forward to knowing what our 4th and 5th graders loved reading most! So here goes…
Grades 6 and Above
For their favourite books shortlist, our older readers (grades 6 and above) have voted for some of the usual suspects and some surprising picks that are gems for you to share with your growing readers too.
Hope you enjoyed our selection of books and have found some new additions for your reader's bookshelf. Books that are on their way to becoming your children's favourite books. Wishing you and your family a wonderful New Year filled with the magic of stories waiting to be read and the promise of adventure between the pages of your books & beyond.