/?php chapterone_mikado_get_module_template_part( 'templates/parts/post-info/author', 'blog', '', $part_params ); ?> /?php chapterone_mikado_get_module_template_part( 'templates/parts/post-info/date', 'blog', '', $part_params ); ?>
Teachers We Wish Were Real!
Everyone who remembers his own education remembers teachers, not methods and techniques. The teacher is the heart of the educational system. – Sidney Hook
Isn't that so true! Our best memories from school are of friends and teachers who warmed our hearts and left a mark. We all have our favourite teachers. The one who believed in us, kindled a love for a subject, encouraged us to think differently, made learning fun or just loved us for who we were. Their presence in our lives was brief, but their influence on us was permanent.
We wish for our children to know such teachers and be touched by their love too. But we can't control who our kids will meet. What we can do is introduce them to books that celebrate such teachers.
Here are some stories about wonderful teachers who were inspired by real teachers and have found their way into books. Read on to discover these beautiful gems –
My Teacher for President by Kay Winters
An adorable story of a second grader named Oliver nominating his dear teacher Mrs Robbins for the job of the President of the USA. What makes it a fun read is the parallels drawn between how the teacher manages the class and how she would run the country in quite the same way.
Alvin and the Substitute Teacher by Jodi Huelin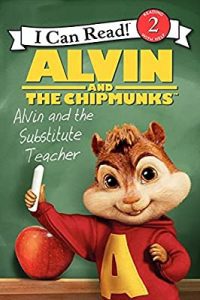 Another amusing read from the Chipmunks' series. Their favourite teacher is out for the week. And now Alvin, Simon and Theodore are in for a big surprise. Colourful pictures combined with much loved characters keep the readers hooked till the very end.
Reading Level: 2.3 (Grade 2, Month 3) | Word Count: 655 | Page Count: 32
Mr. Lincoln's Way by Patricia Polacco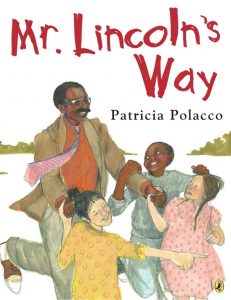 Everyone loves Mr Lincoln, the coolest school principal ever. Except for 'Mean Gene'. But then, Mean Gene is a bully and hates everyone who is different. This is a beautiful story by Patricia Polacco, of an elementary school principal who doesn't want to give up on any of his students.
Reading Level: 3.7 (Grade 3, Month 7) | Word Count: 1761 | Page Count: 40
Mysteries According to Humphrey by Betty G. Birney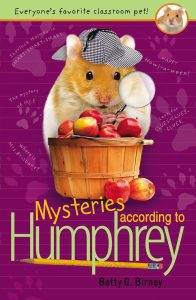 Nominated for twenty-four state awards and the winner of seven, the Humphrey series is a huge hit. Humphrey loves to investigate. But it's a true mystery when his favourite teacher, Mrs. Brisbane, goes missing. Inspired by his hero, Sherlock Holmes, he vows to solve this mystery.
Reading Level: 3.8 (Grade 3, Month 8) | Word Count: 29299| Page Count: 187
The Secret School by Avi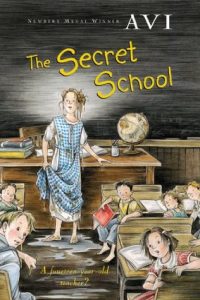 Ida Bidson really wants to become a teacher. For that she needs to finish 8th grade and then go on to high school. But her dreams come crashing down when her one room school in a remote Colorado town shuts down. Her only hope is to keep the school open secretly. But even a secret school needs a teacher! This is an inspiring story of courage and hope and…of shaping your own destiny.
Reading Level: 4.1 (Grade 4, Month 1) | Word Count: 24414| Page Count: 160
Frindle by Andrew Clements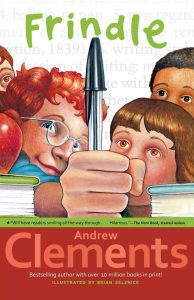 Nick Allen is the class clown and Mrs. Granger is his no-nonsense English teacher. In this award winning book, Nick and Mrs. Granger lock horns over the word 'frindle'. That's the word Nick wants to use instead of 'pen'. What follows quite simply exceeds everyone's expectations.
Reading Level: 5.4 (Grade 5, Month 4) | Word Count: 16232 | Page Count: 105
There are so many books to explore!'
Our young readers can pick these or choose from thousands of outstanding fiction and nonfiction books including award winning books from celebrated, international authors. And we will deliver them all to your doorstep!