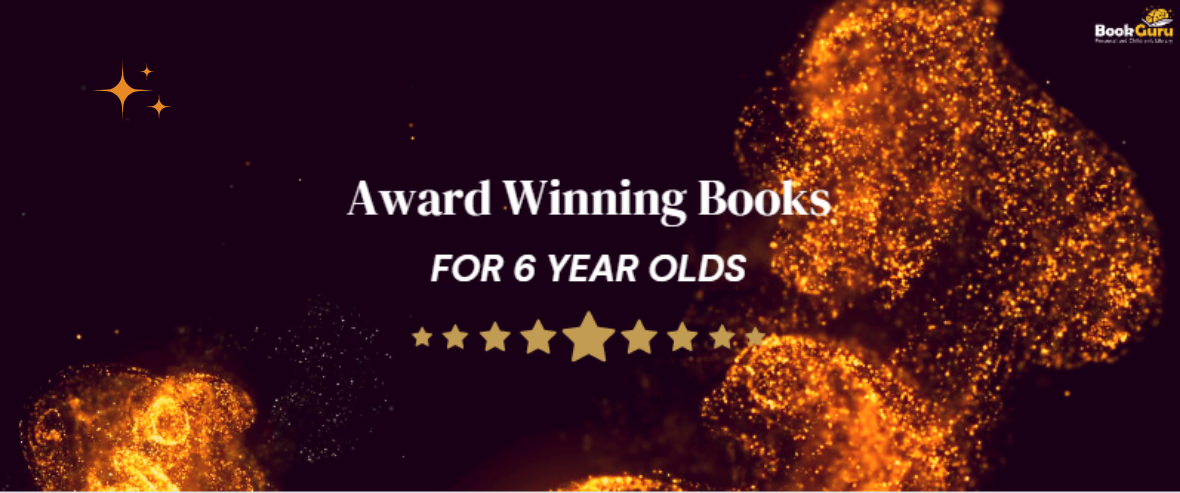 /?php chapterone_mikado_get_module_template_part( 'templates/parts/post-info/author', 'blog', '', $part_params ); ?> /?php chapterone_mikado_get_module_template_part( 'templates/parts/post-info/date', 'blog', '', $part_params ); ?>
Award Winning Books for 6 Year Olds
Got a six year old and looking for suggestions on what to add next to their reading list? You can start right here with our recommendations of award-winning books that are perfect for this age group.
With the increasing awareness around the benefits of reading from a young age, parents are always on the lookout for the best of books that they can place in the hands of their young children. And honestly, that can be a challenging task given the number of new books published every year.
We know this first hand as many parents often reach out to us for book recommendations for their kids. To make it easier for you to find the perfect books, we have decided to do a series of blog posts on book recommendations on award winning books by age. So watch our blog section for more articles on this.
Listed below are ten award winning books for six year olds (grade 1) that have been handpicked by the BookGuru team. Only those books made it to the list that have stood the test of time, the scrutiny of the best juries and of course, the unanimous approval of our young readers.
Award winning books for six year olds:
Blackout by John Rocco
Green Eggs and Ham by Dr. Seuss
Hondo & Fabian by Peter McCarty
Joseph Had a Little Overcoat by Simms Taback
Knuffle Bunny: A Cautionary Tale by Mo Willems
Sam & Dave Dig a Hole by Mac Barnett
Snow by Uri Shulevitz
The House in the Night by Susan Marie Swanson
There Is a Bird on Your Head! by Mo Willems
When Sophie Gets Angry–Really, Really, Angry by Molly Bang
All these award winners have one thing in common – that they are beautifully written and illustrated books. We are sure that some of these will be just right for your little one.
Pick from these and many more at the BookGuru Library. Offer your kids a rich reading experience. To quote Roald Dahl – "The more that you read, the more things you will know. The more that you learn, the more places you'll go."