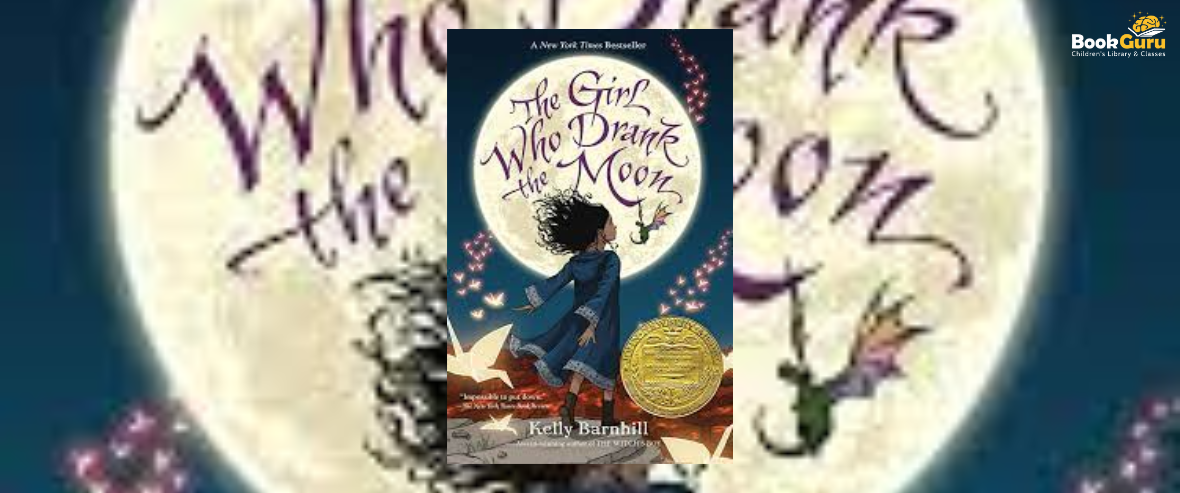 /?php chapterone_mikado_get_module_template_part( 'templates/parts/post-info/author', 'blog', '', $part_params ); ?> /?php chapterone_mikado_get_module_template_part( 'templates/parts/post-info/date', 'blog', '', $part_params ); ?>
Book Review: The Girl Who Drank the Moon by Kelly Barnhill
Title: The Girl Who Drank the Moon
Author: Kelly Barnhill
Genre: Fantasy
Grade Recommendation: Grade 5 & Above
Kelly Barnhill's The Girl Who Drank the Moon is a captivating and enchanting novel that is sure to capture the hearts of young and old readers alike. This book tells the story of a young girl named Luna, who is raised by a witch and a swamp monster in a world filled with magic and wonder.
The book is a delightful combination of fantasy, adventure, and coming-of-age themes, which makes it a perfect read for readers of all ages. The characters are well-developed and relatable, and the plot is intricate and engaging.
One of the strengths of this book is the author's ability to create a vivid and immersive world that readers can easily get lost in. From the magical forest to the mysterious and foreboding Tower, every detail is carefully crafted to create a sense of wonder and intrigue.
The narrative structure of the book is also noteworthy, as it is told from multiple perspectives. This allows readers to gain a deeper understanding of the characters and their motivations, as well as the world they inhabit.
The book's central conflict revolves around the idea of sacrifice and the lengths that people will go to protect those they love. This theme is explored in a nuanced and thought-provoking way, making the book much more than just a simple fairy tale.
Another aspect of the book that makes it stand out is its prose. Barnhill's writing is lyrical and poetic, and she has a talent for using language to create vivid and evocative imagery. This makes the book a joy to read, even for those who are not typically fans of the fantasy genre.
Overall, The Girl Who Drank the Moon is a beautifully crafted novel that is sure to delight readers of all ages. Its engaging characters, intricate plot, and immersive world-building make it a must-read for fans of fantasy and fairy tales.
Pick from this and many more wonderful reads at the BookGuru Library. Offer your kids a rich reading experience.
Vocabulary Boost:
10 words from the book "The Girl Who Drank the Moon" by Kelly Barnhill
1. Abomination – something that is hated or loathed
2. Befuddle – to confuse or perplex
3. Citadel – a fortress or stronghold, usually on a high hill
4. Coven – a group of witches who meet regularly to practice magic
5. Cryptic – mysterious or obscure in meaning
6. Deluge – a great flood or heavy downpour of rain
7. Inscrutable – impossible to understand or interpret
8. Luminous – emitting or reflecting light; shining brightly
9. Malevolent – having or showing a wish to do evil to others
10. Quaint – attractively old-fashioned or unusual