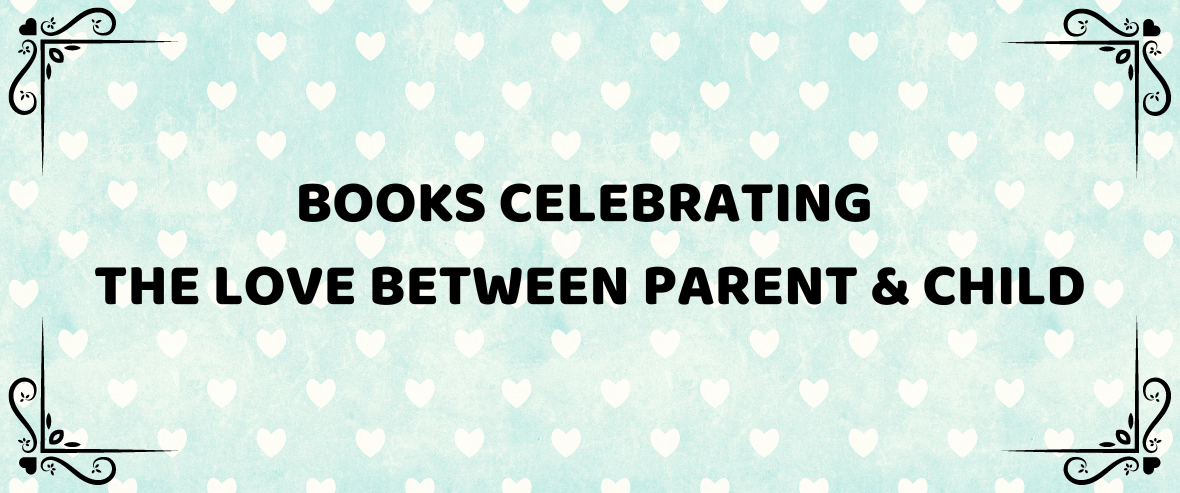 /?php chapterone_mikado_get_module_template_part( 'templates/parts/post-info/author', 'blog', '', $part_params ); ?> /?php chapterone_mikado_get_module_template_part( 'templates/parts/post-info/date', 'blog', '', $part_params ); ?>
Children's Books Celebrating the Love Between Parent & Child
"Behind every young child who believes in himself is a parent who believed first." – Matthew Jacobson
That is the magic of a parent's love! It's life changing and life shaping in it's impact. Every loving gesture is an invaluable gift that is laying the foundation for our kids to grow into happy, confident and successful adults. This Valentine's Day, let's celebrate this special bond with some brilliant children's books that are sure to guarantee hugs and kisses from your little one.
Our book recommendations list is a delightful mix of timeless classics, heartfelt messages, beautiful rhymes, stunning illustrations and hugely popular authors. Captured between the covers of these books is that wonderful feeling of joy that your child experiences when wrapped up in your arms. As always, these English stories for kids are are sorted by class for your convenience.
Books for Tiny Tots
Silly Wonderful You by Sherri Duskey Rinker
The I Love You Book by Todd Parr
Ten Little Fingers and Ten Little Toes by Mem Fox
Books for Kindergarten
Uh-Oh! by R. Schuyler Hooke
Up! by George, Kristine O'Connell
I Love My Mum by Anna Walker
Books for Class 1
You Are My I Love You by Maryann K. Cusimano
Love Me, Love You by Susan Heyboer O'Keefe
Llama Llama I Love You by Anna Dewdney
Books for Class 2
Guess How Much I Love You by Sam McBratney
Papa, Do You Love Me? by Barbara M. Joosse
The Crown on Your Head by Nancy Tillman
Books for Class 3
Because I Am Your Daddy by Sherry North
Love You Forever by Robert N. Munsch
I Love You, Stinky Face by Lisa McCourt
These beautifully written and illustrated books will, hopefully, convey the things we want to say to our children but are often not able to articulate as eloquently. On a lighter note, do keep a tissue box handy as some of these books are sure to make you sentimental.
You can pick from these or other fantastic stories for children in English from the BookGuru Library. We are always happy to assist.